Beautiful wood furniture, flooring and fixtures require the utmost care and attention to preserve it properly. Raw wood exposed to water swells and buckles, and improperly applied finish can ruin any investment in wood furnishings for your home. Waterproofing wood is essential to preserving your investment, whether it's a wooden deck, kitchen floor or hardwood furniture.
There are many ways to accomplish this, but there are three primary methods of putting the perfect finish on any wood surface. With minimal effort, you can ensure your flooring, furniture or cabinets remain pristine for years to come. Let's take a look at what you need to properly waterproof wood.
What You Will Need
Here's a brief list of the typical materials and tools you need to properly seal wood against water damage:
Regardless of how you plan to go about it, the above items on the list are ideal for waterproofing purposes. Once you've got what you need, you're ready to decide on a waterproofing method.
Wood Waterproofing Methods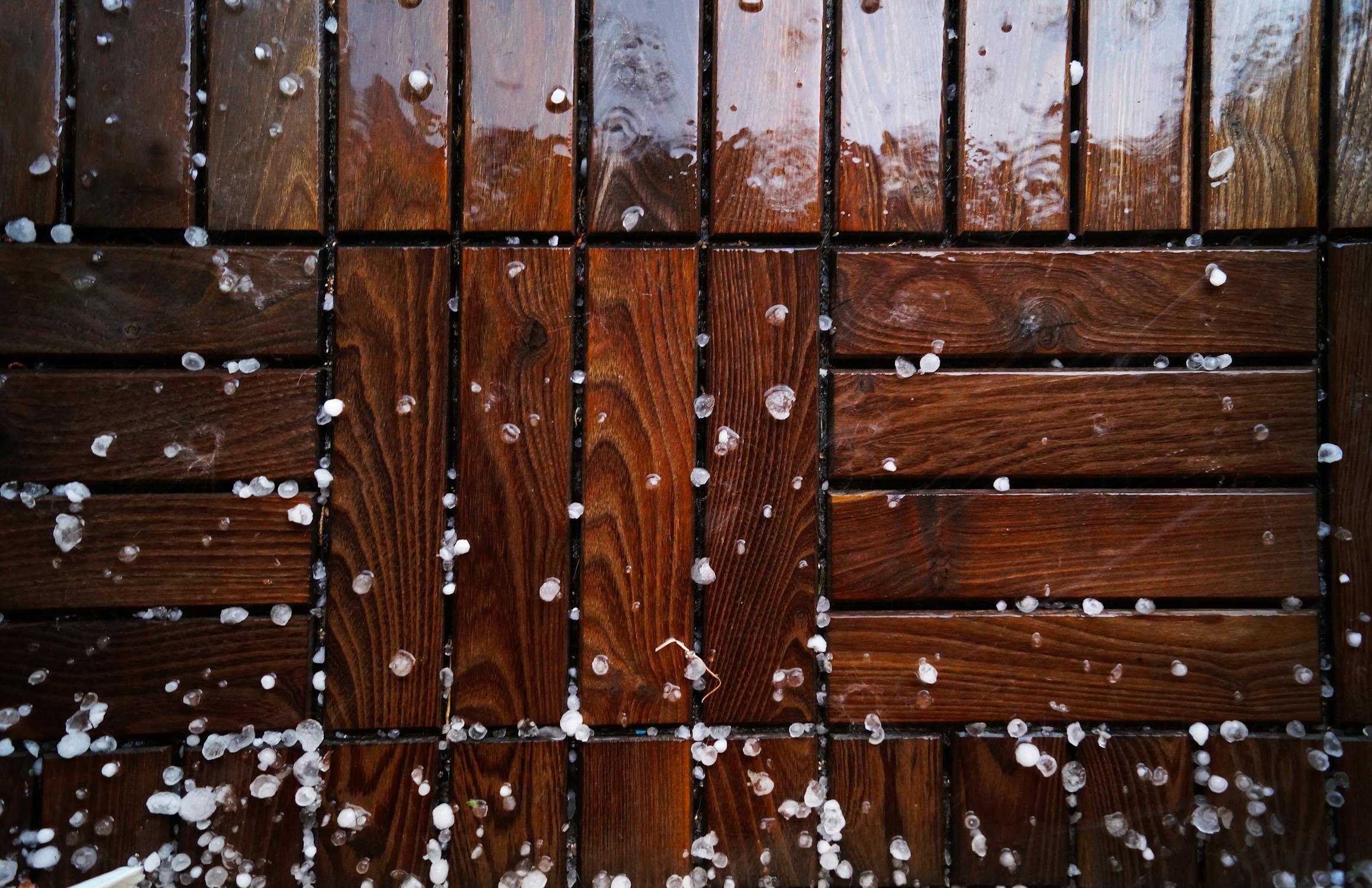 Every wood crafting expert has their own take on how best to waterproof wood surfaces. Some swear by combination oil and sealant, while others prefer to take their time and use each finishing product separately. Regardless of preference, there are three effective methods still in use today.
Method 1: Hand-Rubbed Oil Finish
Depending on the project, a hand-rubbed oil finish is all you need to secure wooden surfaces from water damage. It is best suited for finishing darker wood, as oils on lighter woods like ash and pine tend to yellow with age. Additionally, hand rubbing is probably the most time-consuming method, but it definitely offers the best cosmetic results. Here's how to apply oil finish properly to make your project shine:
Clean the wood surface with a dry rag, sand lightly and then clean again.
Stir oil thoroughly with the correct type of stirring stick (some plastic stirrers can actually dissolve in oil).
Apply a coat of oil to the wood with a natural bristle paint brush. Make sure you follow the grain of the wood for best results.
Allow the wood time to absorb the oil into the grain. Touch up any light spots where the oil did not spread evenly.
Wipe off residual oil by rubbing the surface of the wood with clean dry rags.
Allow coated wood to dry completely. Drying time will vary by the type of wood, oil and climate. This can mean anywhere from a few hours to overnight.
Once the wood has dried, sand it lightly with fine grit sandpaper.
Apply another coat of oil, rub away the excess, and allow it to dry completely again.
Repeat this process until you have achieved the desired color tone and water resistance.
This isn't the easiest or most generally applied method, and cleanup requires strong-smelling mineral spirits. That being said, hand-rubbed oil finish creates a unique look other sealants and finishes can't replicate.

Method 2: Oil and Sealant
Many craftspeople and homeowners apply hand-rubbed oil to their projects to waterproof them and bring out the beauty of their woodgrain. However, there are many types of wood that do not retain their appearance over time when finished with oil. For these projects, most will protect waterproofed wood projects using sealants, or by combining an oil finish with a sealant. Here are the primary alternatives to using only oil to waterproof wood:
Polyurethane is a combination of acrylic and polyurethane resins diluted with various solvents. The amount of solvent determines the appearance of the finished product. Polyurethane finish can produce anything from a high-gloss sheen to a gentler, more muted quality depending on what finish you select. Most craftspeople prefer polyurethane or polyurethane oil combination finishes because they are perfect for light-toned wood. Better still, it does not yellow over time and can be cleaned up with soap and water if it's not oil based.
Varnish is the second most popular choice, as it uses resin, solvent and drying oil. It also produces a harder finish resistant to scratching and yellowing. Outdoor wood projects should be waterproofed using marine varnish, as it contains UV absorbent material that resists fading and sun damage. Spar varnish is best for furniture that is frequently exposed to liquid like bars and coffee tables.
Lacquer is made using dissolved tree resins or synthetic resins mixed in alcohol. It is the waterproofing finish of choice for wood furniture, but like oil finish it is best used only with darker-toned wood. The advantage to lacquer over other waterproofing is that it seals wood from water damage and forms a hard, scratch resistant shell. The drawback to lacquer is that it emits strong fumes, and proper ventilation when working with lacquer is absolutely essential.
Method 3: The Stain-Sealant Combination
Premixed stain and sealant combination finishes are a great way to waterproof wood quickly and inexpensively. This is best for waterproofing wooden decks since it combines multiple steps of more tedious finish methods and can simply be applied in multiple coats. More importantly, it doesn't require any sanding or rubbing between coats, and it resists fading and yellowing thanks to UV resistant additives.
FAQs
What is the most rot resistant wood?
Redwood/Sequoia and American Mahogany are the two most rot resistant woods commercially available in North America. The problem with both of these materials is that both are incredibly dense, significantly heavy and difficult to cut and shape.
Cypress is a less expensive option since it's much lighter and easier to work with using hand and power tools. It also possesses superior rot and water resistance compared to most hardwoods since it thrives in wet environments. Baldcypress is considered the best for furniture and decking, though other species offer similar qualities that lend themselves to waterproof wood crafting.
What types of wood are naturally waterproof?
The top three choices for naturally waterproof, rot and insect resistant wood are as follows: cedar, teak and white oak.
Cedar has a unique aromatic quality that repels insects, and the wood itself below the bark is oil-rich and prevents water from penetrating deep into the grain.
Teak is an exceptionally durable hardwood, but it is rare and often prohibitively expensive. It is a popular choice for decking on boats and yachts, but generally only when cost is not a concern.
White oak is more readily available than teak, and shares much in common with its more expensive counterpart. It is also highly water resistant and its density makes it difficult for insects to bore into the wood beneath the bark and gain a foothold.

All three of these types of wood are ideal for outdoor projects like decks and outdoor furniture. Best of all, with a little UV-resistant sealant, it is very easy to protect them from both water damage and fading with just a few light coats.
Conclusion
All things considered, waterproofing wood is not a complex process, but it is a tedious one. You will need time and patience to evenly apply your multiple coats of finish to get the color and sheen just right. Moreover, it is best to use a high-quality sealant to any oil-finished wood to prevent yellowing, scratching and fading over time. Remember to choose the finish that's best for your specific project, and protect your investment from water, mold and rot.
Recommended: