If working with your hands and creating things is something you enjoy, then you may enjoy a career as a machinist. You may never have considered this as a possibility, yet there are many opportunities. Machinists deal with all kinds of heavy machinery such as drills, mills and grinders. They work with a myriad of materials such as aluminum, steel, titanium and plastic. A machinist needs to be precise, analytical and have a knowledge of metal. If this sounds like you, then you may want to consider becoming a machinist. Keep reading to learn more about this profession.
What Is A Machinist?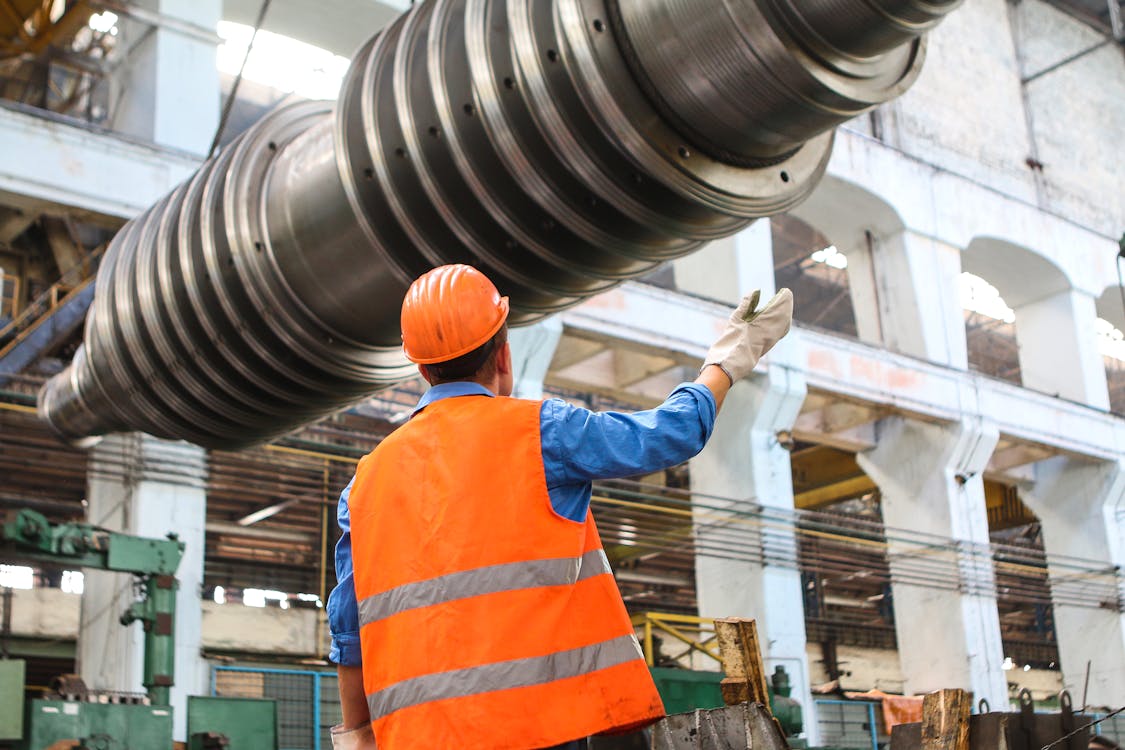 Machinists work with computer numerically controlled machines (also called CNC). Some examples of computer numerically controlled machines include lathes, milling machines, three dimensional printers and drills. These tools use a specific computer file, which is usually a type of blue print, in order to cut pieces precisely. Machinists must ensure that the equipment is functioning properly and that the materials are set into place before beginning to cut into the material. They then watch the progress once the machine begins to cut. As technology is consistently improving and changing, a machinist must keep up with current trends and needs to educate himself.
What Does a Machinist Do?
A typical day for a machinist involves working from a blueprint or sketch in order to cut out materials. They make sure that the machine is functioning properly, and may need to take apart, repair and reassemble the machine. In turn, they also constantly assess the tools to make sure that they are working well and ensure that no issues arise. After materials are cut, a machinist will further grind, mill, drill or shape the piece to smooth it out and make sure that it meets the requirements. They will also test the completed product to ensure that it is functioning properly without any defects. A machinist may also present the finished product to consumers.
Skills Required To Become A Machinist
Some of the elements involved in becoming a machinist involve operation monitoring, or watching the equipment to ensure that it is working properly. You will need to be a critical thinker and a problem solver. A machinist needs to be able to think logically and quickly come up with solutions to problems. A major part of this position is handling and operating heavy machinery. You will need to be able to control the machinery as well. Machinists need to have excellent reading comprehension skills in order to read instructions. They also need to be able to attentively listen to their superiors.
How To Become a Machinist
An individual hoping to become a machinist must finish high school. If they plan early enough, they should take math courses during their high school years, especially geometry and trigonometry. If possible, individuals should also take drafting or metal working classes. Training can be done in about one year. Usually this type of training is on-the-job. Apprenticeship positions are also available. This also involves further educational classes. Many machinists receive their training either from technical schools or college classes. However, it is not always required to have a college degree. If you are looking for advanced positions, such as aircraft manufacturing, it will likely involve further education. In order to increase your skill level, consider taking certification courses. Some of these courses help in job placement or increase your chances of career advancement.
Also Read: How to Become a Blacksmith
How Long Does It Take to Get a Machinist Degree?
Becoming a well-trained machinist takes time in order to gain enough experience. Most of this experience is completed on the job. In order to gain more experience, it is wise to consider furthering your education either in college or undergoing certification courses. Experience is also gained with apprenticeships or internships. Generally, in order to become a fully experienced machinist takes about five years.
Do Machinists Make Good Money?
Depending on their experience level and where they live, machinists can make anywhere between $24,000 to $36,000. A machinist can make a larger salary if they choose to go into specific industries. Currently, those who work in the utility industry make the most money per year.
Becoming a machinist is a relatively simple process. It will involve on-the-job training or college courses and certification courses. It involves having analytical skills, being able to work with your hands, having math, technical and mechanical skills, and having physical endurance. There is also the possibility for growth in your career if you choose to work in a different industry.
Recommended Reading: